Join us — Become a Harvest for Hunger partner at your place of work, church or school!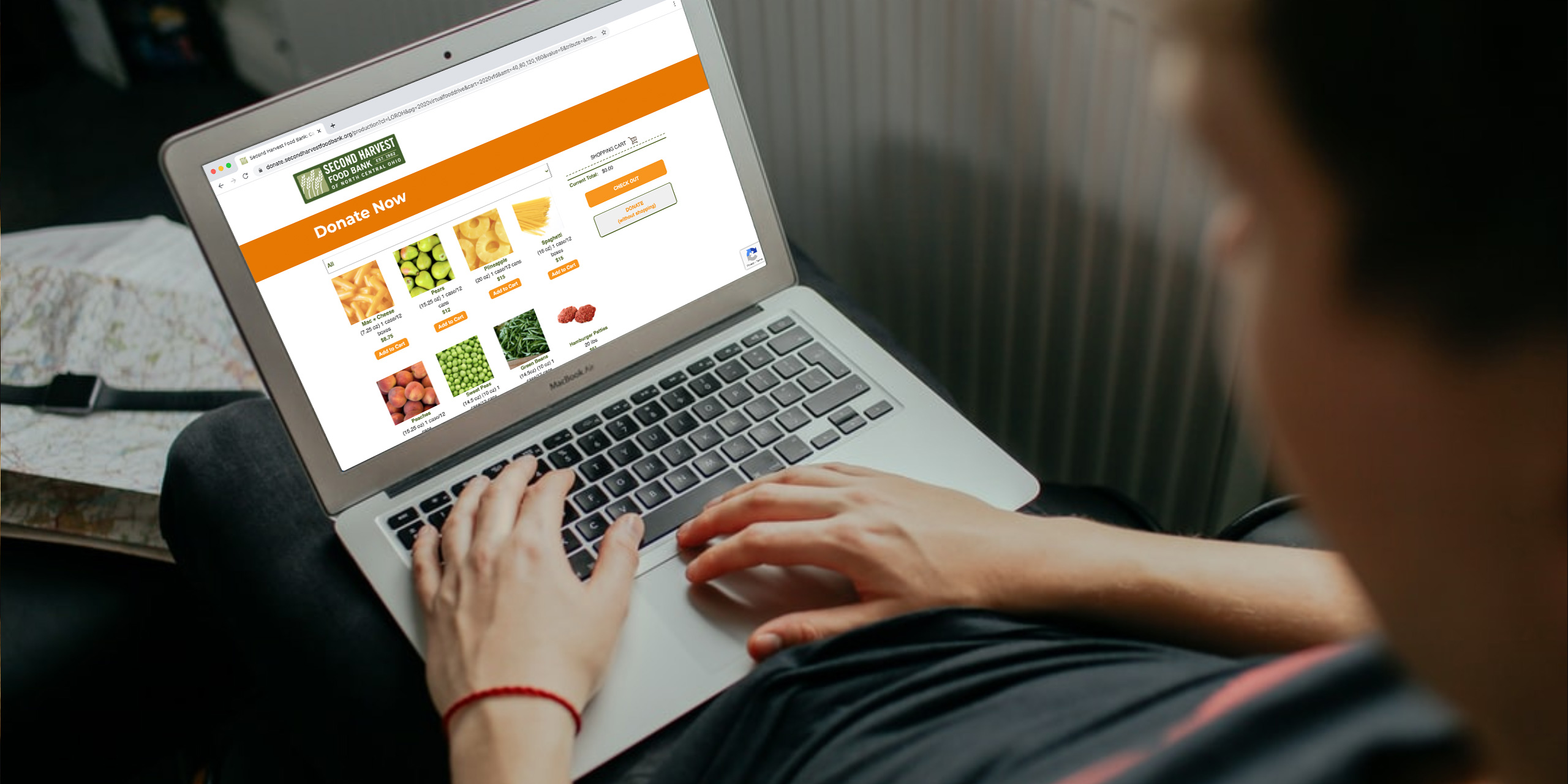 Harvest for Hunger is an annual food and funds drive that takes place every spring. Second Harvest organizes the campaign in partnership with three other food banks in Northern Ohio, serving a total of 21 counties. The 2022 Harvest for Hunger campaign will run in March and April but you can run your campaign whenever it best suits your group.
While we readily accept donations of food, we know that it's not always easy or efficient to collect canned goods and pantry staples from friends, family, and colleagues—especially if you live or work far away from one another. If you're as passionate as we are about working to solve hunger, a Virtual Food and Funds Drive is an excellent way to provide support with minimal hassle. It also saves time and fuel. Second Harvest can provide a web-based tool allowing individuals and organizations to host a food and fund drives online for a simple and immediate way to help raise food and funds. With just a few clicks, anyone can purchase the most-needed nutritious items, multiply the impact of the gift, and make a difference in the lives of neighbors in need. Stay safe, socail distanced and still help out. Call us or email us to set up an online camapign for you!
Whether you run a Virtual Campaign, traditional campaign or just make a donation, make it fun! Encourage your co-workers, customers and friends to get involved and help families, seniors and children at-risk for hunger in our community today. We have more ideas and can help you plan your campaign.
For more information on Harvest for Hunger click here.