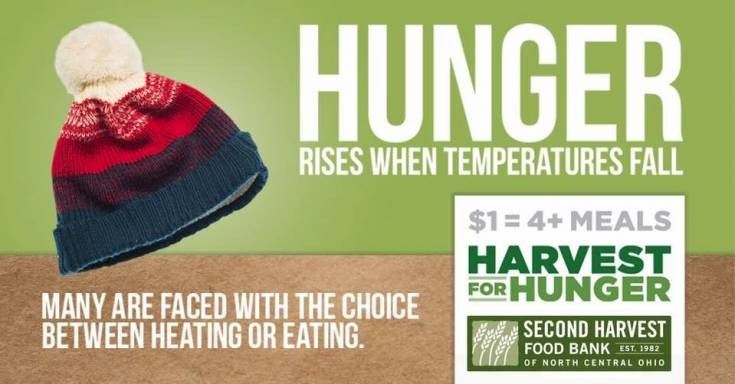 Our largest fundraising initiative of the year is kicking-off this week. Harvest for Hunger is almost under way and we count on you to join in helping us meet our goal of over ONE MILLION MEALS to families in our area. This year we are thrilled to have Honorary Harvest for Hunger Chair, Lorain County Commissioner Lori Kokoski to Kick-Off the Campaign on Tuesday, February 13 from4-6 PM at Second Harvest. All are welcome and I hope will consider stopping by. Say YES and be part of the most successful food and funds drive in the nation – Click Here.
As we move through the coldest part of winter in Ohio, we're warmed by the buzz of some new technology at Second Harvest. The Business Services Department is overseeing upgrading our accounting and inventory software which is a critical component across our organization and give us room for growth. Volunteer Relations Department will be rolling out CERVIS in the next few week to manage the thousands of volunteers we work with each year. It has the capability for volunteers to register and sign up for volunteer opportunities online and log their service hours through a web portal. Both of these programs are designed to help us be more efficient and dedicate more time to our mission.
As we move forward with the activities of carrying out the strategic plan, we have articulated a clear direction as we address the changing needs of the community and how we can adapt and grow to meet those needs. In starting each new day, we never forget our mission to grow hope in our region by creating pathways to nutritious food for families struggling with hunger. We remain grateful to be working with such an outstanding network of pantries, soup kitchens and shelters run by dedicated volunteers and staff who remind every person who come through their door that they are an important part of our community.