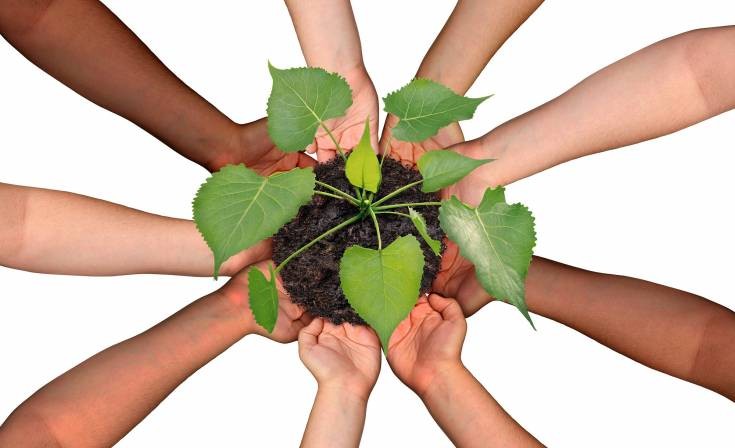 The rhythm of summer is everywhere…the rattling cicadas on hot sunny days, the distant laughter of kids playing on the local ball diamond and the lapping of the waves on Lake Erie's beaches. August offers us the long and last chance to take in what's left of summer in north central Ohio. At Second Harvest, we, too, are still trying to fit in vacations and summer fun, but the drum beat of hunger does not take a vacation and we have been on-task with rolling out programs to curb its force.
We recently announced our partnership with the United Way of Greater Lorain County. Both organizations serve low-income individuals and families who need assistance meeting their basic needs. The new partnership will provide a mutually supportive relationship that advances the ability of both partners to meet the overlying needs of their clients. We are two separate organizations that will work together when appropriate, each bringing our own strengths, to help to solve a problem or lend a hand for the betterment of the community. Click here to learn more.
In July, we conducted our first direct-distribution Farmer's Market. Second Harvest staff and volunteers put on the distribution. And because together we can do more – we had a little help from our friends - United Way supplied volunteers and Lorain County Health & Dentistry offered their site.
We were able to serve nearly 160 families from our set-up in the parking lot of Lorain County Health & Dentistry on Broadway Avenue in Lorain. Many had never accessed food from any of the food pantries we work with. Even though they qualify as low-income, they have never been served. Until now. We have three more direct Farmer's Markets planned but many more in conjunction with our network of food pantries. Click here for more information.
In August, school bells will be ringing in the new school year so we are currently engaged in our own back-to-school shopping, getting ready for the upcoming children's BackPack Program. September brings Hunger Action Month, which culminates with our favorite friend-raising event, Generous Helpings. This is always a great chance to come out to see us, have outstanding food, listen to the sounds of the Swamp Boogie Band and best yet, put a dent in hunger. Early Bird tickets are on sale now.
Thank you for your role in ending hunger in our region by joining Second Harvest as a volunteers, partner or donor. Your support is absolutely essential for us to achieve our goal of Growing Hope for every person in need in our region. As these summer days roll along, know that we working, planning and ever-thinking about how to end hunger in our region.