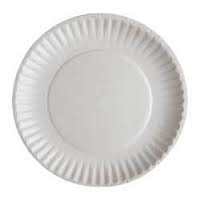 Do you want to have your voice heard at the Ohio Statehouse about why you care about hunger in your community? Sign a paper plate at Second Harvest and share your voice with our elected officials. Paper plates will be on display at the Ohio Statehouse on February 10, 2015 Share your experience, why you donate or volunteer, and help us tell our elected officials why we care about hunger issues in our community. Check out some of the paper plates.
Paper plates from our area have been read by Congresswoman Marcy Kaptur (D-Toledo) on the floor of the house and have had a major impact on helping our elected officials understand the issue of hunger.
---
How do I have my voice heard at the statehouse? It's easy!
Get a simple paper plate (or stop by Second Harvest) and fill it out with your message about hunger in our region. Tell us!
Why do you care about ending hunger in Ohio?
What brought you to Second Harvest or your local food pantry, soup kitchen or shelter either as a client or as a volunteer?
What would you say to others to encourage them to take part in the fight against hunger?
Drop of your paper plate by February 1st or mail it to:
Second Harvest Food Bank of North Central Ohio7445 Deer Trail LaneLorain, OH 44053</address