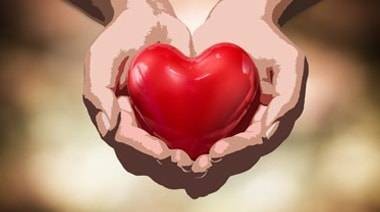 There is a flurry of activity for everyone at this time of the year and Holiday Cheer is in the forefront of our activity here at Second Harvest. For 34 years, Burger King, Gold Country" WOBL 1320AM, and "Kool Kat" Oldies WDLW 1380AM come together for the Holiday Cheer campaign.
Now through Christmas Eve, make a donation at any of the participating local Burger King restaurants and receive a complimentary coupon toward a purchase at Burger King. You can also donate online anytime to Holiday Cheer here. Donate online during the weekend of December 15-17 and you can double your impact! Bettcher Industries and Wickens, Herzer, Panza, Cook & Batista will match every dollar donated up to $5,000.Help us make the holidays a little brighter for our neighbors!
A special THANK YOU to WEOL, Tim Alcorn and Chris Zeitler from Jamie's Carpets. They completed their Touchdown to Tackle Hunger Campaign. Every Friday night during the local high school football season, Jamie's Carpets donated $10 to Second Harvest. This month, they made a check presentation to Second Harvest for $1,020. That will provide 5,100 meals for local families.