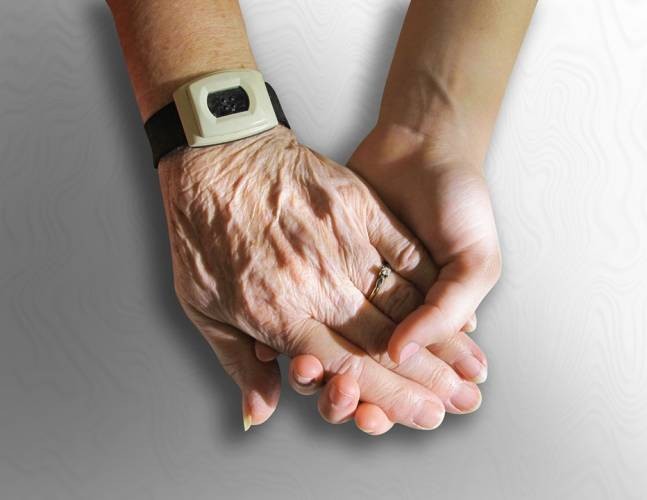 In 2017, Second Harvest marks 35 years of service to the community but during May, we celebrate Older American's Month. In the United States, 1 in 12 seniors struggle with hunger and don't have the nutrition they need to stay in good health. Just as it's necessary for young children to receive proper nutrition, it's also imperative seniors eat enough healthy foods to remain strong and healthy. In our region, over 10,000 seniors struggle with hunger and receive help through our network of food pantries, hot meal programs, Senior Food Box Programs and Farmer's Markets.
Second Harvest works on addressing the issue of hunger not only from a grass-roots level but as an advocate engaging with our legislators about hunger and setting Ohio's biennial budget. We are grateful Ohio Governor John Kasich has been a longtime champion in addressing hunger in Ohio and of the Ohio Association of Foodbanks, of which we are a proud member. The budget is now in the Ohio Senate and the twelve Ohio food banks are asking for support of a comprehensive approach to hunger relief by allocating $25M per year of funding within the State's Biennial Budget. This will allow Ohio to continue to set the standard for addressing food insecurity in the most extensive and focused manner possible.
Now is not the time to jeopardize a safety net responsible for helping more families than ever - many of them including children and seniors - and providing them with the most basic necessity of life: food. Join us in encouraging our Ohio Senators to ensure no one in our region is hungry.
Huron & Lorain Counties: Senator Gayle Manning (614) 644-7613
Erie County: Senator Randy Gardner (614) 466-8060
Crawford County: Senator Dave Burke (614) 466-8049
Please call Senator Manning, Senator Gardner and Senator Burke, thank them for their past support and let them know you support providing $25 Million in funding per year for the Ohio Association of Foodbanks to help Ohio food banks continue to help families at-risk for hunger in our region.