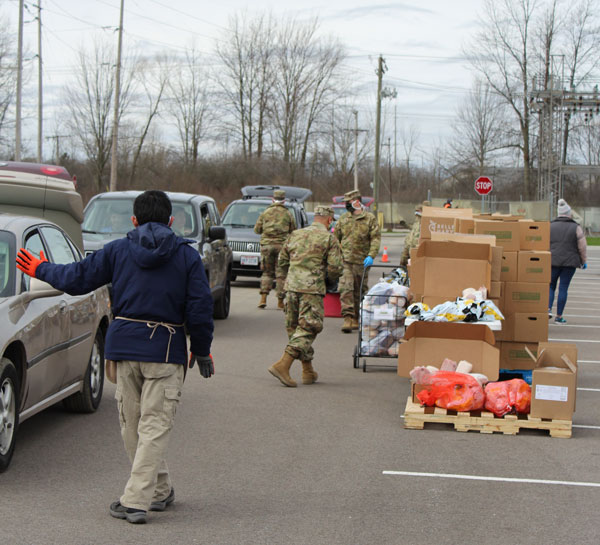 The novel Coronavirus (COVID-19) has disrupted life around the planet and the only certainty is the landscape for the world and Ohio is changing daily. Our team has a contingency plan and is approaching this newest challenge with hope and steadfast resolve...but we need your support.
We are working with our partner charities that distribute food through hot meal programs, pantries and shelters as well as our own direct distributions through school pantries, to ensure that we will be able to safely and effectively reach those who need help.
We are preparing to handle the increased need that we will see over the next few weeks with schools closed. People, more than ever, will need food. It will be crucial for us to step up to help children and their families receive the food they need...but we need your help..
While this situation is new and changing by the day, our role as a responder is not. Second Harvest is the region's local responder for emergency food and water in periods of crisis, as well as for families who struggle daily to meet their food needs. Regardless of the challenge, we remain diligent, ready to move.
Every donation helps strengthen our efforts; for every $10 donated we can provide 50 meals to families struggling with hunger in our region. Donate TODAY!